Our venue is the Telford International Centre (TIC).

Transport
Telford is located in Shropshire, in the West Midlands. It is located on the A5 and M54, and is a 45–60 minute train journey from Birmingham (approximately 2 hours from Manchester and 2.5 hours from London Euston). It has a range of hotels and nearby cultural and historical sites that make it an attractive location for Eastercon.
TIC
The Telford International Centre will enable us to have the majority of programming, the dealers' room, the art show, and the social space on the same level in the same building within a short distance of one another. This means the space will flow nicely, and that the convention will be extremely accessible for all Eastercon members.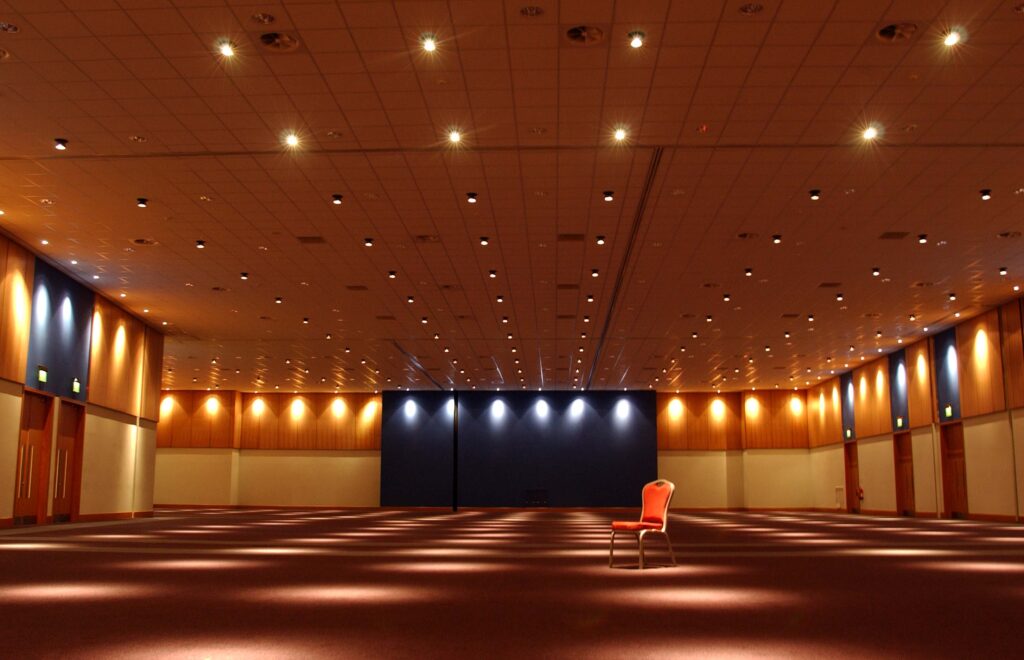 Hotels
We are currently negotiating rates with five hotels in Telford. We expect bookings to open in June.
The International Hotel, Holiday Inn, Premier Inn, and Travelodge are within 500 metres' walk of the Telford International Centre; the Ramada Telford Ironbridge is a 1.3 kilometre walk (or short taxi ride). All the hotels are a flat walk to the International Centre, as Telford is a very flat town.
Local Area
Ironbridge Gorge is at the southern edge of the Telford area, in the village of Ironbridge and is a UNESCO World Heritage Site. The bridge that crosses the gorge is the first iron bridge of its kind in the world. The village of Ironbridge has restaurants, museums and a very good second hand bookshop. Shrewsbury, is a medieval town, well worth seeing: it has shops, restaurants, an abbey and is also the birth place of Charles Darwin. Telford is a new town, but has rich industrial heritage, as well as being home to one of three time machines installed by Kit Williams. It was remodelled between 2007 and 2014 and step free access is available throughout the town centre, the enclosed shopping centre and in the large town park, Southwater which has playgrounds for all ages, including a tree walk, climbing wall, skate board area, and walks through to Ironbridge.